Not Another Marketing Blog
SEO, Content Marketing, Social Media & Blogging tips and advice. Watch out for software reviews & free webinars!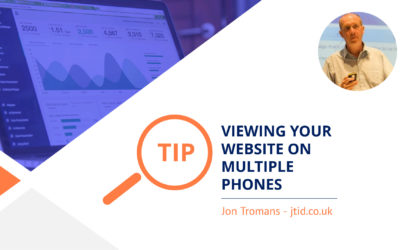 With over 60% of Google's search traffic now coming from mobile phones there's a really good chance that a lot of the people viewing your website will be using a small screen. This means you need to ensure that your website looks and functions really smoothly on any...