In House Email Marketing & MailChimp Training UK Wide & In Birmingham, Manchester and Cardiff
Improve open rates & click through's. Take your email marketing to the next level.
Improve your email marketing with a comprehensive day of training.
The morning session will be spent on Email Marketing looking at list building, copywriting and measuring results. There's also a focus on segmenting your mailing list for better results and I'll talk about A/B testing showing plenty of examples.
The afternoon will be spent putting the techniques learnt in the morning session into practice using MailChimp, the popular mass mailout software. You'll learn how to launch campaigns, segment and group lists, run some A/B testing and read the reports.
At the end of the training you'll be able to put the techniques learnt into practice to increase open rates, click through's and make the most out of your mailing list.
You'll learn the following during my Email Marketing & MailChimp Training
Morning Session
Is Email Marketing Still Worthwhile?
A look at the reasons why email marketing is still a very powerful tool that can drive results. We'll also look at a few different types of email newsletter.
Setting Things Up & Making A Plan
We'll spend some time defining goals, looking at the legal side of mass email & putting together a plan.
Building Your List
Learn how to entice the right customers onto your mailing list. We'll look at a number of techniques that can improve sign up rates.
Segmenting Your Mailing List
Are you sending the same email to everyone? Learn how to segment your list so you can target customers with the appropriate email.
Email Copywriting
We'll look at Subject Lines, From names and the main body of the email learning ways to improve click through's and open rates. This section includes lots of examples of great email marketing.
Introduction To A/B Testing
Email Marketing is about constant testing and learning so we'll look how to use A/B testing with lots of examples to show how it works.
Measuring & Tracking Results
Learn how to connect Google Analytics to your email campaign to track click through's and results.
Afternoon Session
Why MailChimp?
Learn how MailChimp can help you generate better results from your email marketing. We'll also take a quick look around the main dashboard.
Creating Templates
Learn how using templates can save time & ensure all your emails are mobile friendly. We'll also look at some must have sections like social media follows & contact information.
Lists
Learn how to manage, import, segment and group your mailing lists for better open rates and results.
Adding Subscribe Forms To Your Website
We'll look at ways to implement subscribe forms on your website with the focus on increasing sign ups. I'll also show you how to set up the SumoMe scroll-in form box which can help improve sign up rates.
Setting Up Auto Responders & Other Sign Up Forms
Learn how to make sure the web pages your visitors go to during the sign up process are branded and contain your own text. You'll also find out how to customise your thank you emails.
Creating Campaigns
An in-depth look at the email editing features. We'll also walk through the various options available when creating campaigns & learn how to schedule them for later. Includes introduction to A/B testing.
Reporting & Measuring Results
A look at how to use MailChimps in-built reporting system to track the effectiveness of campaigns. We'll also look at how to track campaigns in Google Analytics.
Automation
A quick look at the various email automation features within MailChimp and how to use them effectively.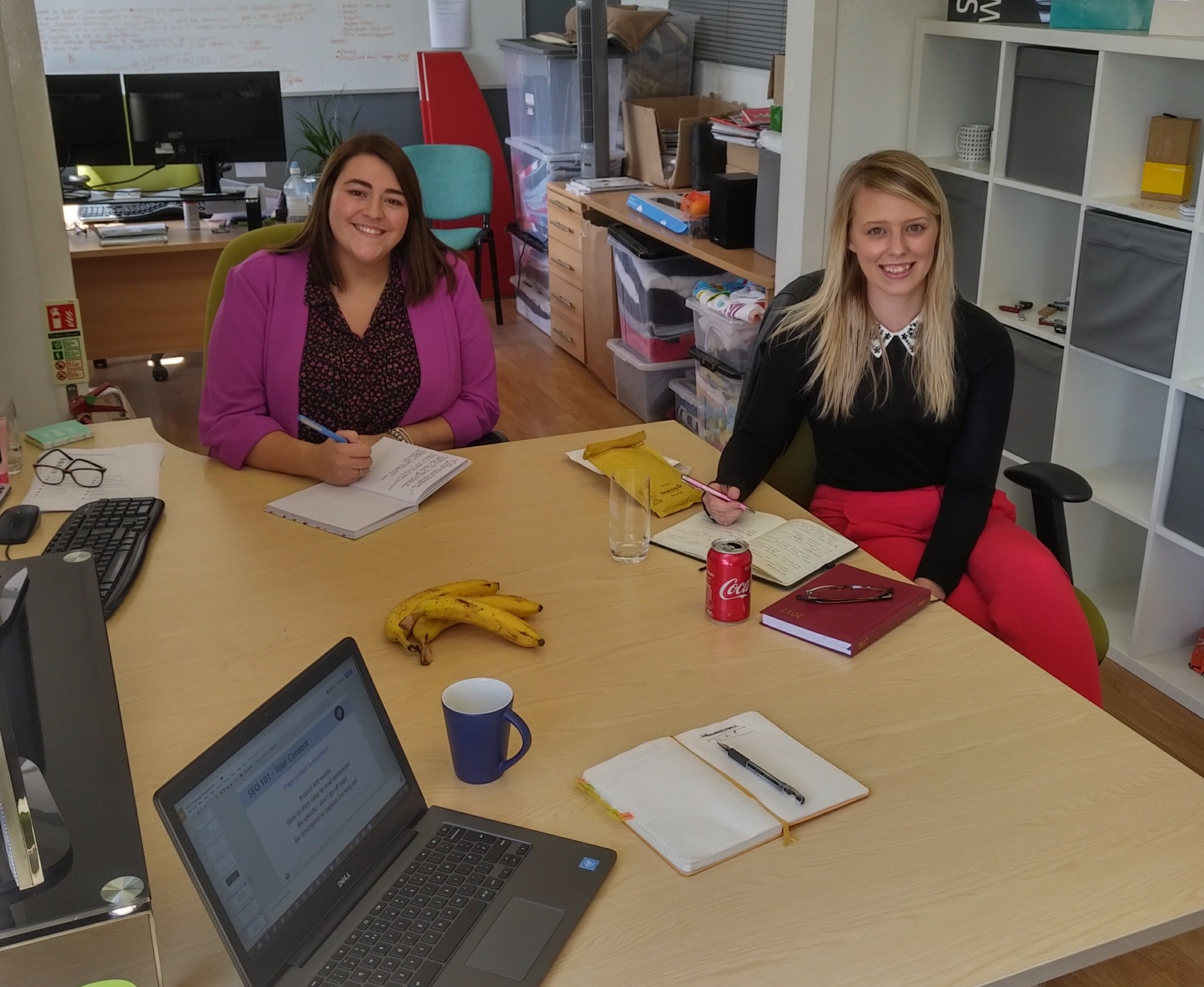 What else do you get ?
+ LIFETIME access to my Online SEO & Marketing guide
+ Email/phone support in case you have more questions.
+ Certificate of Participation for you Continuing Professional Development (CPD) folder (on request).
How is the training presented?
Its informal. I don't stand there with a power point presentation telling you stuff! I try to relate the information directly to your industry. I can also present the training as a seminar for small groups or organisations.
How long does it last?
The session lasts around 4 – 5 hours, sometimes a little longer but you'll have me for most of the day.
Where does the training take place?
I can come to you and provide the training in-house. If I come to you I cover the whole of the UK including London. If you come to me I have access to office locations in Birmingham, Cardiff and Manchester.
Thanks @JonTromans for an amazing 1-2-1 training session. My brain hurts! But l have learned new stuff that will benefit ALL my clients! X

— Zoe Day (@TSMCoMPANY) November 10, 2016
Training & Workshops Provided For