The Digital Marketing Tips Podcast
SEO, Social Media, Blogging, Email Marketing - Subscribe now
Thanks for checking out The Digital Marketing Tips podcasts. I publish a new episode every other Friday afternoon (UK Time) and each one offers up some help on either SEO, Blogging, Social Media or Email Marketing. If you have any questions you can always find me on Twitter & Facebook.
You can listen to all the podcasts live here on my website or download them for later. Don't forget to add my podcast feed to your favourite player on your mobile phone or check out the subscribe services above.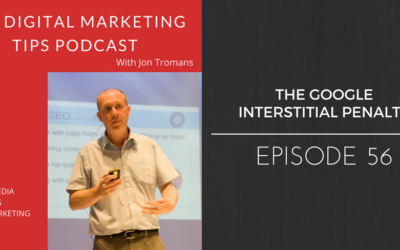 Over the last few weeks I've been talking to a lot of people about the latest Google Penalty which can effect websites that use Interstitial Ads or pop up boxes on the mobile version of their website. This penalty only effects the mobile search results and Episode 56...