SEO & Social Media Tips Podcasts
Listen and download my latest podcasts
Thanks for checking out my SEO & Social Media Tips podcasts. I publish a new episode every Friday afternoon (UK Time) and each one is an in-depth look at my daily SEO & Social Media Tips that you can find on my Twitter & Facebook Pages.
You can listen to all the podcasts live here on my website or download them for later. Don't forget to add my podcast feed to your favourite player on your mobile phone or check out the subscribe services above.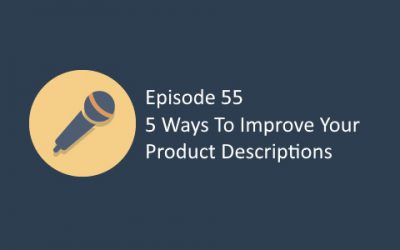 Welcome to Episode 55 of the SEO & Social Media Tips podcast. This week we're taking about ecommerce product descriptions and ways to improve them. We'll look at 5 tips that will help you to create more attractive and converting product descriptions. 1. Writing...