The Digital Marketing Tips Podcast
SEO, Social Media, Blogging, Email Marketing - Subscribe now
Thanks for checking out The Digital Marketing Tips podcasts. I publish a new episode every other Friday afternoon (UK Time) and each one offers up some help on either SEO, Blogging, Social Media or Email Marketing. If you have any questions you can always find me on Twitter & Facebook.
You can listen to all the podcasts live here on my website or download them for later. Don't forget to add my podcast feed to your favourite player on your mobile phone or check out the subscribe services above.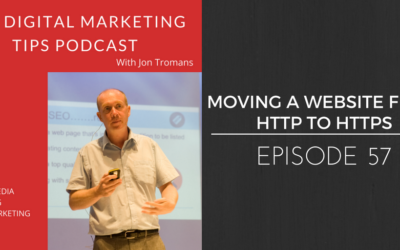 Welcome to Episode 57 of the Digital Marketing Tips podcast where we're talking about moving a website from http to https, making it more secure and hopefully getting a little boost in Google's rankings. During the podcast I mention a number of website and services...