Digital Marketing Training for Charities & Non-Profits
Private In-House training, UK Wide & In Birmingham, London, Manchester and Cardiff.
Cost effective. No hotel or travel.
Get A Quote
Sessions Last Around 4 -5 Hours
Includes slides & downloads
1-2-1 & Group Tutor Led Training
Support & Online Follow Up Sessions If Needed

Training provided for World Cancer Research Fund, Canal & River Trust, Oxfam, Fortis Living, Hanover, South West Path, Peterborough Diocese, NS&I and more.
Jump to:
Introduction
Email Marketing & Mailchimp Training
Podcast Training
SEO & Content Marketing Training
WordPress Training
Evernote Training
Introduction
Over the years I've provided training for many charities and non-profit organisations and one thing that stands out is the need for a different style of training than a business would get.
You're not selling trousers. You are providing support or even saving lives and a very different attitude is need towards the context of the training.
I've been told many times by non-profit and charity marketing managers that when they attend public training sessions everything is targeted towards selling a product or service. The context is wrong.
By holding the training in-house, you can have more control over the topics, context and save money by doing away with travel and hotel costs.
Email Marketing / Mailchimp training for charities & non-profits
Most non-profits have big email lists and being able to analyse this information and segment them into smaller chunks can really help drive donations and engagement.
Creating drip campaigns for new members or volunteers can help keep them engaged. For example, when a new volunteer joins, create a 6 week on-boarding email campaign which answers their most common question's.
Many charities I come across use Mailchimp as their email service provider so understanding how to create advanced segments and connect Mailchimp to your CRM or database can help drive better results.
Discover more about my 1 day of Email Marketing & Mailchimp training session for your team.
Podcast Training
Getting your message across in a more interesting and creative way is important for any third sector organisation and podcasts are fantastic for this. You can inform, educate and entertain your audience in a friendly way.
Podcasts help build trust and authority with your audience and eventually can increase engagement.
My one-day podcast training session will help you understand how to record, edit and promote your podcast including getting it submitted to iTunes and Spotify.
I'll bring gear. We can set up a small podcast studio, record some words and do some editing.
Discover more about my 1 day podcast training session available all over the UK.
SEO & Content Marketing Training
Creating web content that ranks well in Google is essential for any non-profit. You need to be able to inform and educate people about your cause and encourage them to engage with you in some way.
This one-day session gives you the skills to build content that's useful for your visitor and ranks well in Google.
There's a huge amount of knowledge to be taken away from this session and the day is designed for marketers, agencies and website editors.
Discover more about my 1 day podcast training session available all over the UK.
WordPress Training for charities and non-profits
Once you've got all the content written, putting it in place on your website can also be problematic especially if you have several editors.
WordPress is a popular content management system amongst charities and non-profits as it offers a very cost-effective way of creating and managing a website, but training is often needed to get editors and contributors up to speed on how to use the system.
Administrators may also need help when managing users, roles and the content in general so a day of WordPress training customised to your needs can be invaluable.
Read more about the topics included during my 1 day WordPress training session (can be customised).
Evernote Training for charities and non-profits
Evernote is an amazing tool for keeping you and your team organised. You can create powerful knowledge bases, track projects and create tasks to keep you on track.
If you use Evernote or are thinking of taking the plunge then check out this one-day session that will help you store, organise & retrieve information quickly.
I'm an Evernote Certified Expert and can help you with all experts of the app and how to implement it into your workflow.
Read more about the topics included during my 1 day Evernote training session.
Conclusion
In conclusion charities and non-profits are different to businesses and shops. They tend to help, advise, care and protect whist a shop just needs to sell.
Your marketing efforts need to reflect your values and missions but at the same time drive goals and results. I provide cost effective in-house training for charities and non-profits all over the UK so get in touch and we can have a chat about your needs.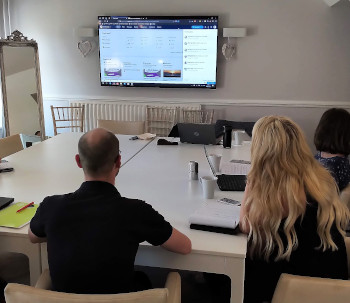 Thanks for a relaxed and informative day Jon…. Great feedback from staff for a great trainer 🙂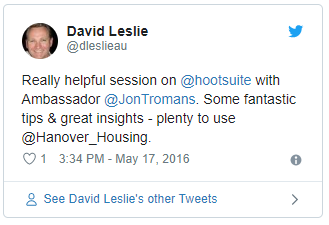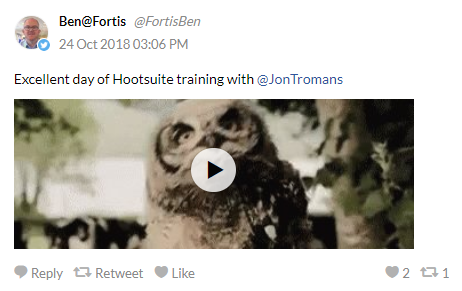 As the owner of a small social enterprise trying to maintain her own website, and a complete novice when it comes to SEO, I was completely mystified and somewhat daunted by the task, but Jon's clear presentation and patient explanations of the various approaches to improving my search engine visibility not only made it seem possible but I actually found the whole process fascinating!