Not Another Marketing Blog
SEO, Content Marketing, Social Media & Blogging tips and advice. Watch out for software reviews & free webinars!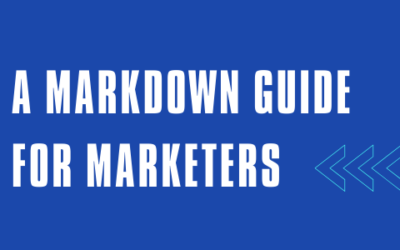 Thanks for dropping in and checking out this (long) Markdown guide for marketers. I hope you find it useful. I've been using Markdown to create web content and blog posts for years and it saves me heaps of time and effort. I tend to create content on different devices...