Zoho Notebook is a wonderful little app to have on your phone and laptop. It's similar to apps like Evernote and OneNote where you can create text notes, save photos and PDF and record voice notes. You can then organise them all into colourful notebooks.
You can checkout Zoho Notebook here.
The app is also a part of the incredible Zoho One collection where you get access to over 40 apps like CRM, Email Cloud Storage and a lot more for one price.
Read about all the different Zoho One apps here.
I've been using Zoho Notebook for quite a while and I've put together a bunch of marketing templates that you can use for free. Change them, edit them and do what you want with them!
Importing the templates – Just download the ZNOTE files below, open your Zoho Notebook app (not web version), go to settings, scroll down and click the import text. This should import the note and you can make changes from there.
Zoho Notebook Marketing Templates
Day Planner Template
Plan your day with this easy-to-use template. Edit the times to match your workday and keep notes about your daily tasks.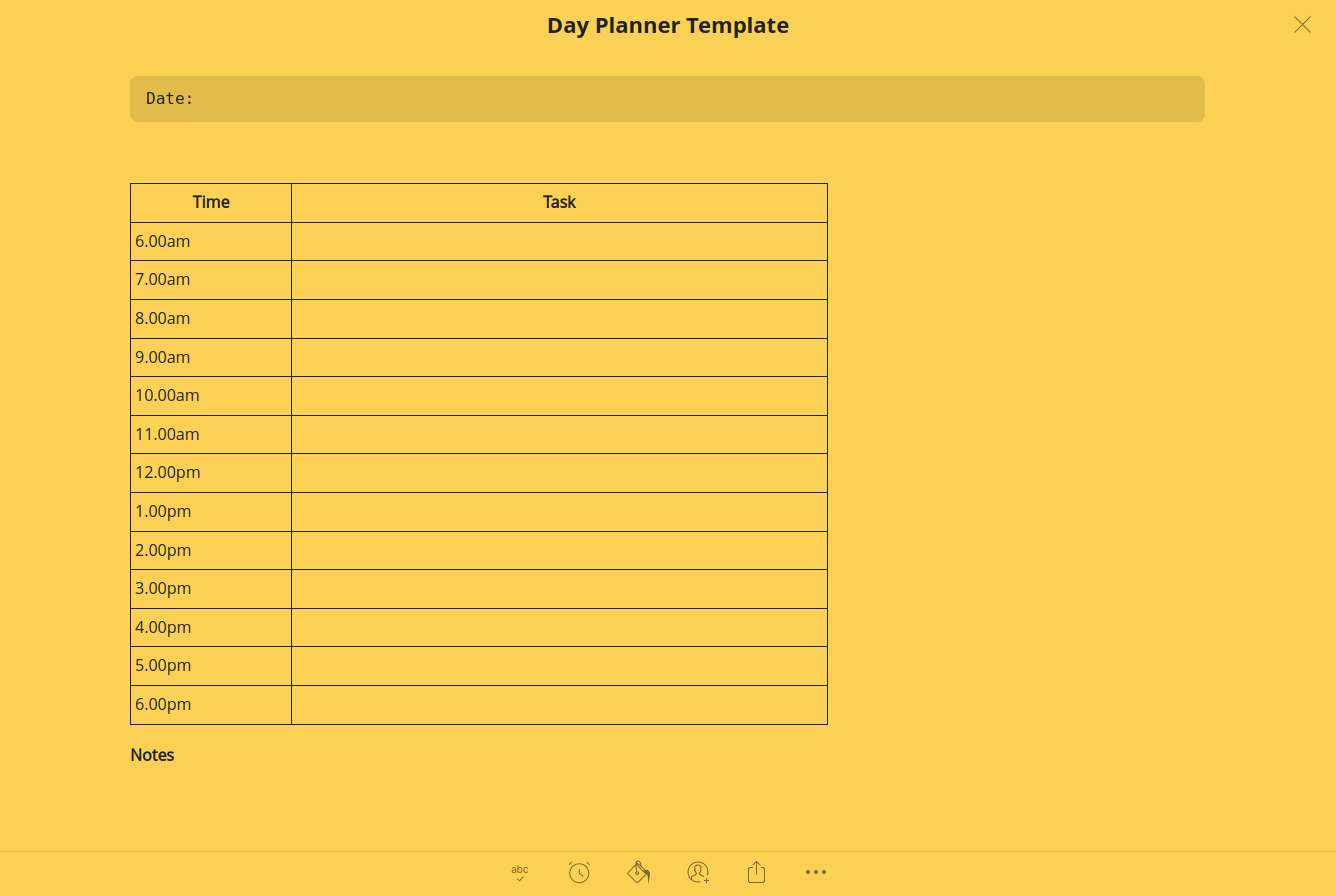 Weekly Planner Template
Plan your week with this easy-to-use template. Create tasks for each day and leave yourself notes.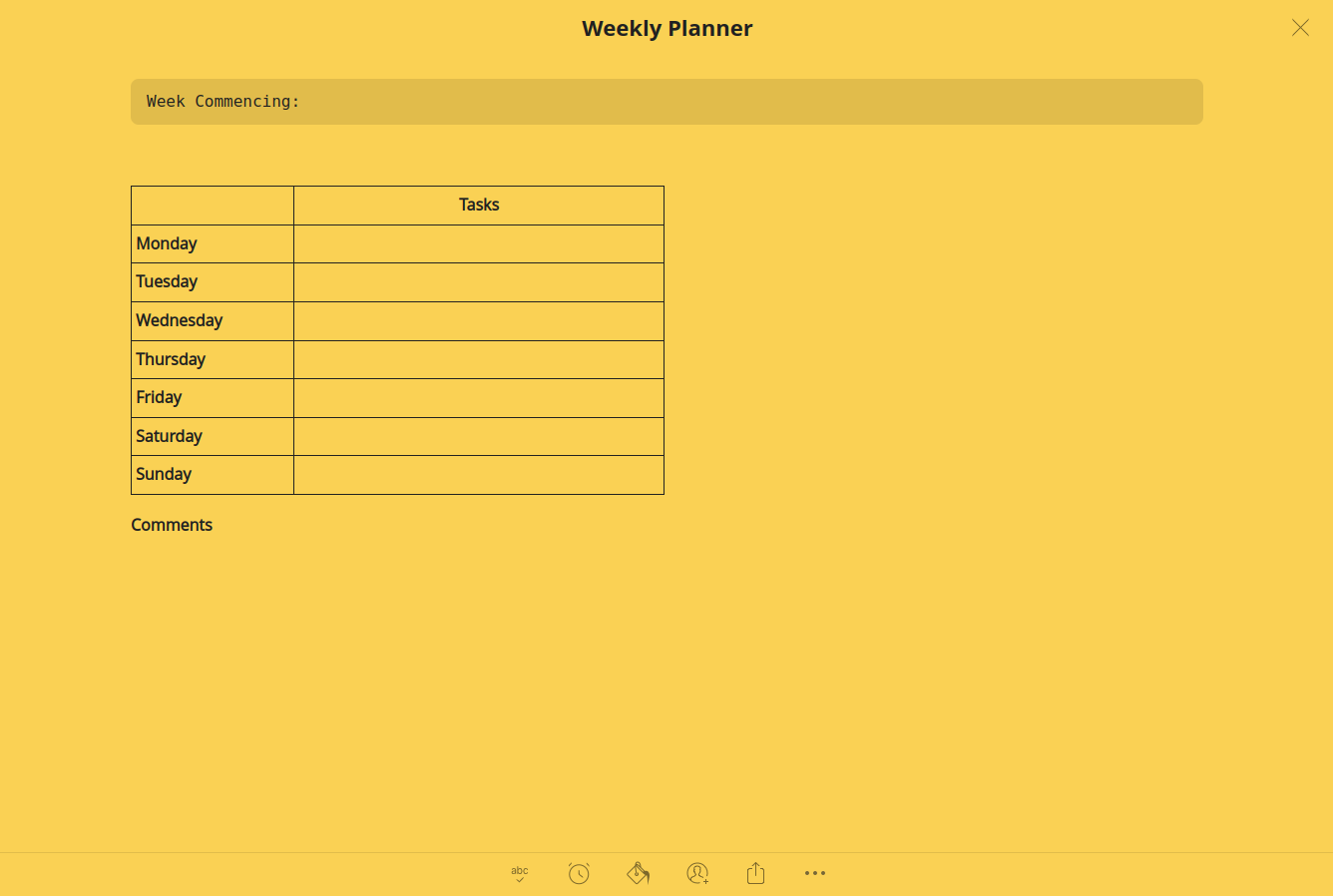 Weekly Content Calendar Template
Plan your weeks content. List which types of content you want to publish for each day and list ideas for future content.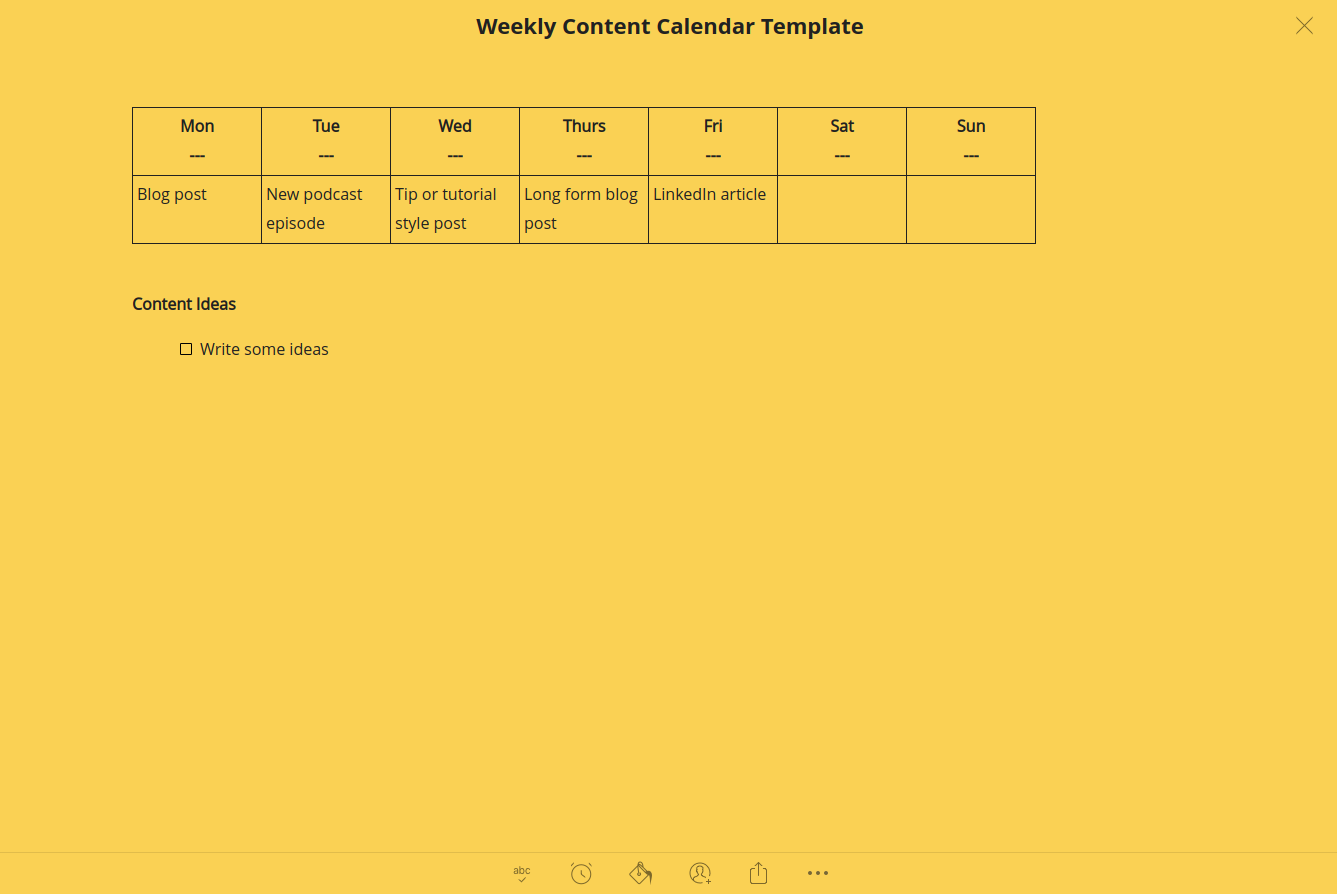 Travel Template
This is the template I use to plan my own work travel. Feel free to edit it for your use case.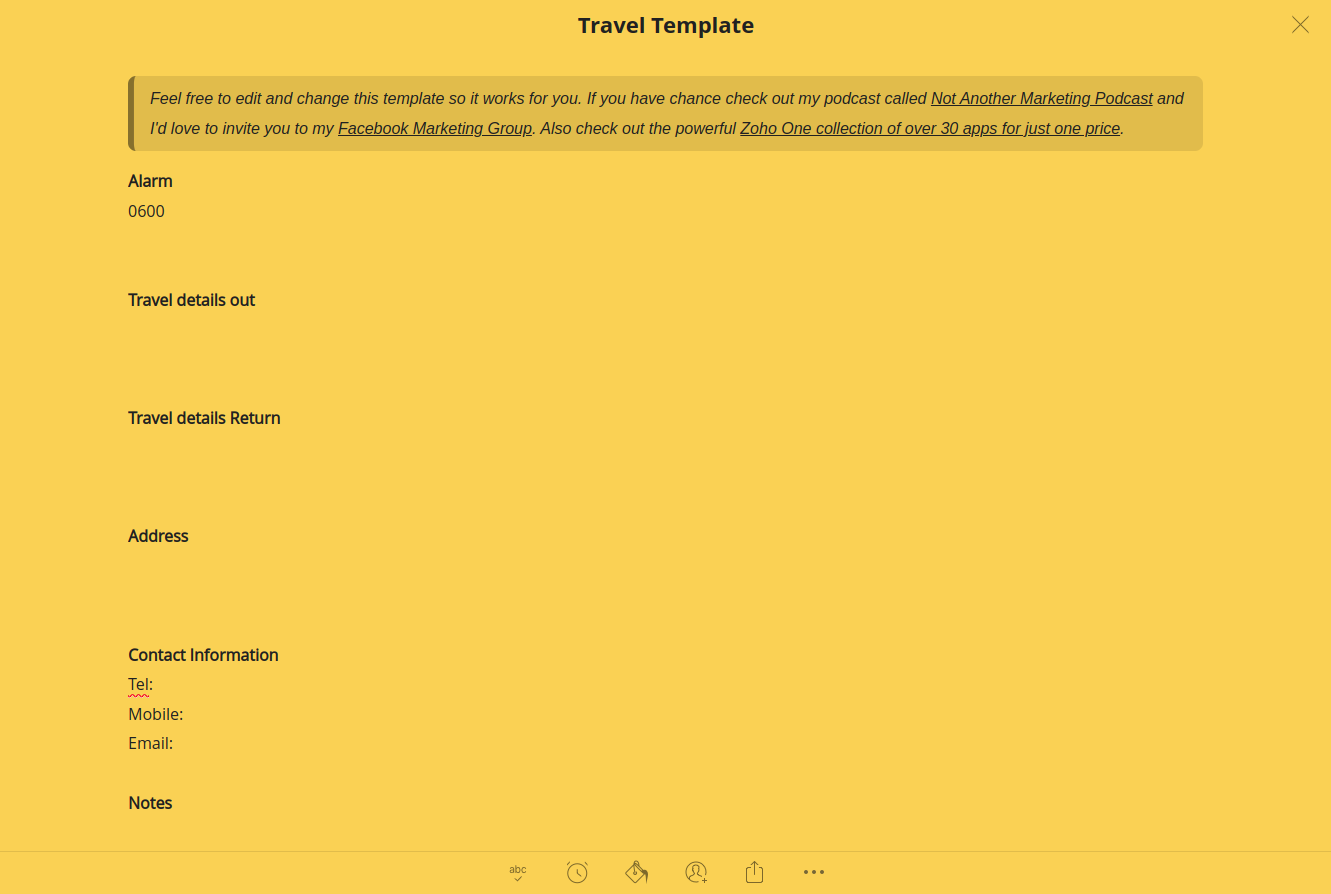 Brand Style Guide
Use this template to make a note of all the fonts, styles and colours of your brand.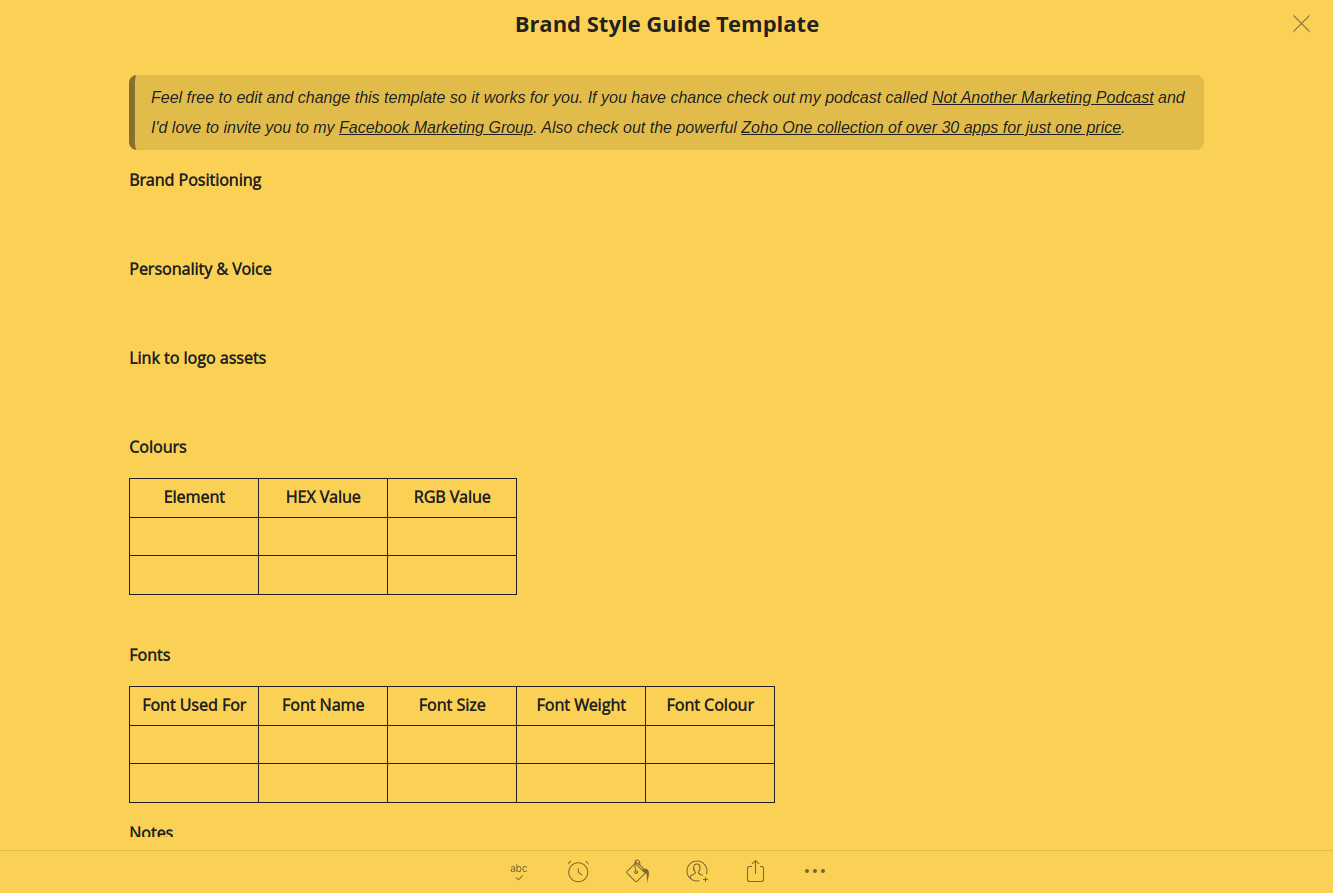 Email Campaign Checklist Template
A simple checklist that you can use for each email campaign you send out.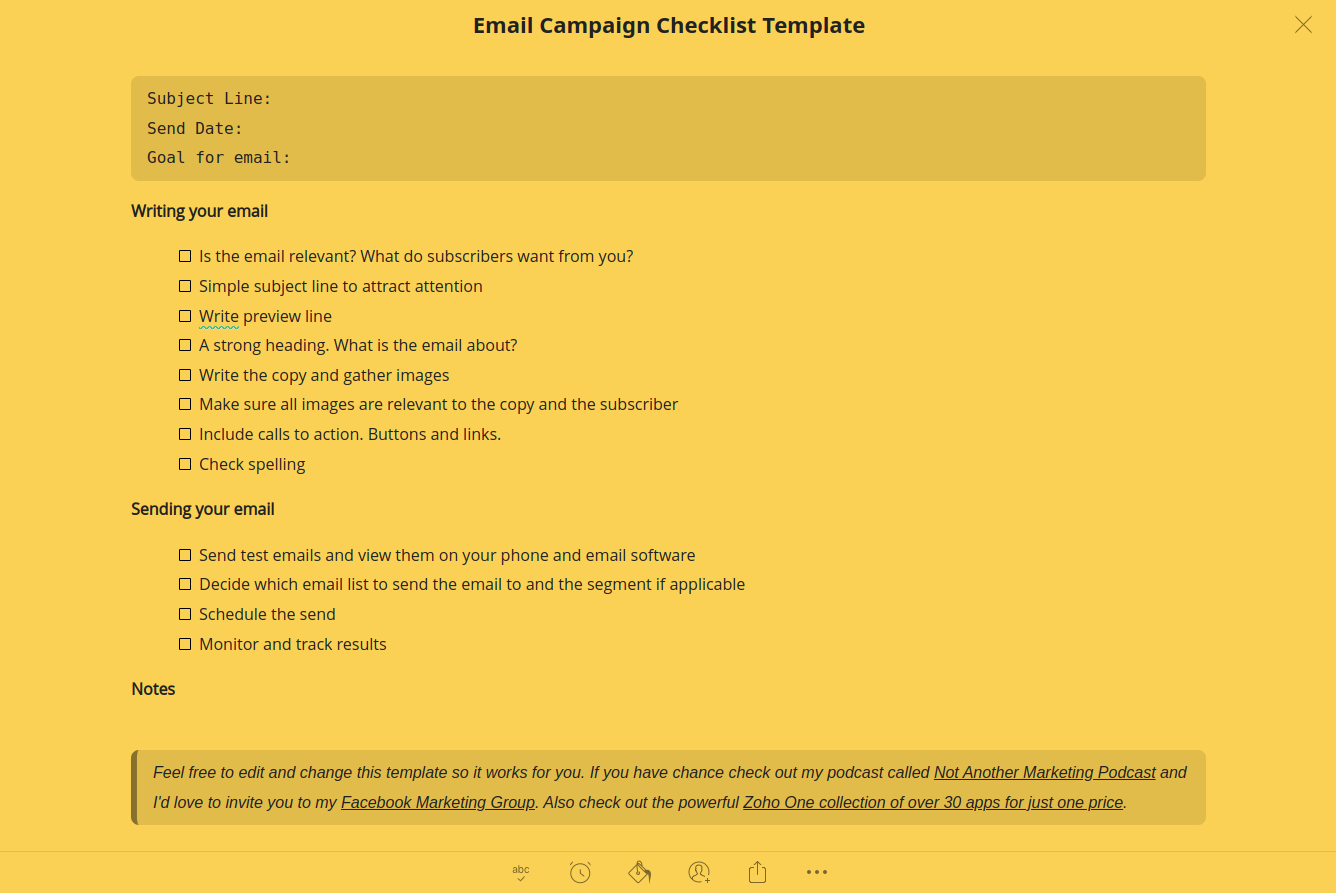 Blog Post Checklist Template
A simple checklist that you can use for each blog post you create.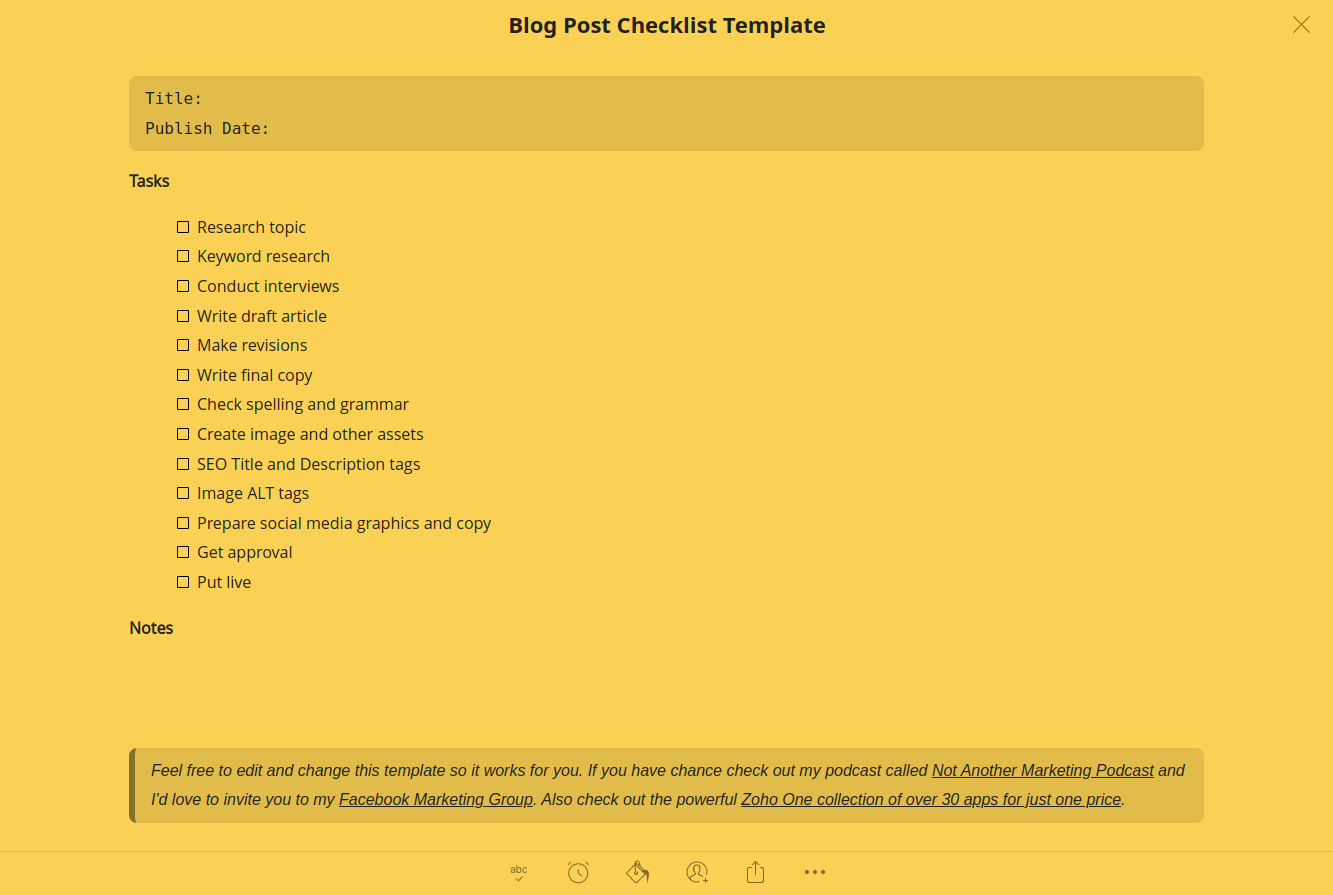 Meeting Notes Template
Keep track of your meetings. Create tasks and actions and make notes and comments.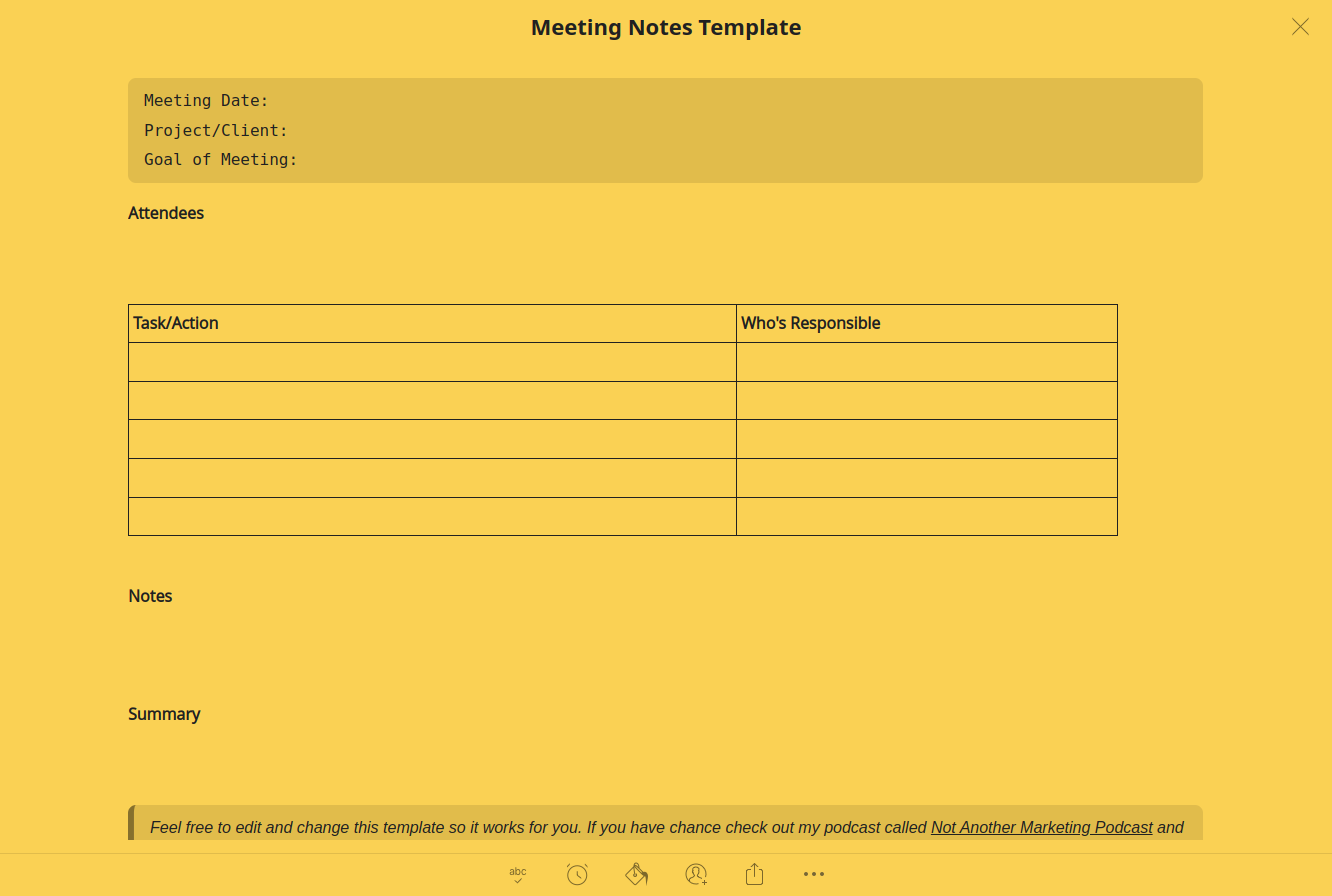 Podcast Episode Template
Plan your podcast episodes. Includes a going-live checklist.