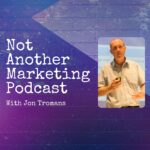 This is the first of hopefully many short podcasts on SEO and various aspects of digital marketing and I hope its useful to anyone planning a website redesign.
Last year I spoke to 11 companies who had lost most of their search engine traffic due to website redesigns and so far this year I've heard from two businesses, one of which lost over 90% off their traffic. The one thing in common was that 301 redirects were not set up before the website went live.
This quick five minute podcast explains what 301 redirects are and why you should use them.