Search Engine Optimisation (SEO) & Web Writing Training For Website Owners & Editors
Learn how to optimise your website & create search/user/mobile friendly content that will help bring more traffic to your website and increase your rankings in Google.
Who is the training for?
Anyone who owns, writes for or maintains a website for their business. This training is also ideal for web developers who want to understand more about Search Engine Optimisation and writing for the modern web.
From the small one person company to marketing/development departments of SME's this training is designed to give you a solid understanding of modern SEO and writing search friendly content.
You'll be able to take away practical advice from the training and fact sheets will be available to download at the end of the day.
The Location
The training takes place at Herefordshire Group Training Association just off the A49 Holmer Road on the outskirts of Hereford.
The postcode for your Sat Nav is HR4 9SX. You can also plan your route using Google Maps.
There is free parking on site and the centre is fully accessible.

Morning Session
Arrive at 10.15 for a 10.30
Tea or coffee on arrival.
Understanding What Modern SEO Means
A look at how search engines are evolving and discover what they want from your website. We'll talk about what the phrase SEO means to the modern web.
Search Engine Optimisation Basic Training
Learn the basics of SEO. What are titles and tags and what do you put in them?
Keywords & Phrases
We'll look at how the attitude towards keywords/phrases has changed and you'll learn how to do your own research to find out what people are searching for.
Writing Search Engine Friendly Content
Find out how to create search and user friendly content for your website. Learn how to write for the web.
Local SEO
If you run a local business you'll discover lots of techniques on how to optimise your website for your location.
Afternoon Session
Lunch 12.30 until 1.15
The Starting Gate Beefeater Pub is just across the road and there's a coffee shop within the Dunelm Store which is a short walk from the training centre. Feel free to bring your own packed lunch and eat in the centre.
Advanced SEO Techniques
You won't need to know how to code but you do need to be aware of various advanced opportunities so you can get your web developers to improve your website for search.
Links & Link Building
We'll tackle the topic of links and learn what they really mean and how they can effect your rankings. Discover how to check your back links and find out what your competitors are up to.
Protecting Against Google Penalties
You may have heard about Pandas and Penguins so we'll talk about Google's spam algorithms and learn how to protect your website.
Using Google's Search Console
Google offers a free tool that tells you what it thinks about your website. We'll look at the main features of the console and learn how to spot problems or issues.
Tools of the trade
Discover free online tools that can help you manage your website.
Finish at 3.30pm
Previous Training Sessions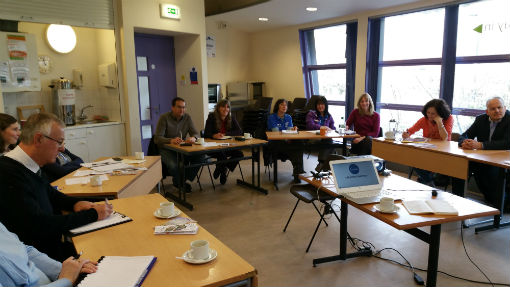 The Price & How To Book
The cost for the day is £35 per person.
I've tried to keep booking as simple as possible so just click the button below and choose how many tickets you want. Payment is processed by Stripe but please let me know if you want to pay by bank transfer or need an invoice.
Terms of Booking
A booking will only be classed as confirmed once payment has been received.
Cancellation: Payment will be returned in full if a booking is cancelled up to 48 hours before the date of the event.
We found the training from Jon extremely useful. It helped build our confidence and we now know what we need to do. Jon is very knowledgeable on his subject and a really engaging presenter.
Jon provided an excellent course on web marketing. Everything I needed to know was covered in depth with great knowledge & experience. The results were astonishing & he therefore has my recommendations.