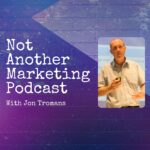 A short week here in the UK due to our Bank Holiday weekend but the tips have kept coming!
Here's all my SEO and Social Media tips for the week ending 10th April 2015.
Hit play on the Podcast above to get an in depth view on all the tips.
You can see the tips first and ask as many questions as you want on my Twitter feed so give it a follow!
Don't assume people know what you're talking about. Explain acronyms, terms & industry phrases.
The META Description is still important. It appears in search results & gets shared on Social Media.
Holiday weekend gone. Plan a Blog & Social Media campaign for the next one. Focus on solutions & ideas.
Its not just Google that have Webmaster Tools. Bing as one too. Stats galore!
Blog about where your industry is heading. What's coming next. Predict the future.
Run a regular Social Media audit. Where are you? Is it working? Who has access?
Use a 'canonical' url in your code to stop E-commerce duplicate content.
No time to update social media? Use your phone & update while waiting in queues or on the train.
Be patient. SEO is a slow never ending process. Start right away creating a great site and don't stop!
#Don't #Go #HashTag #Mad ! 3 or 4 is enough.