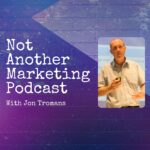 Welcome to Episode 55 of the SEO & Social Media Tips podcast. This week we're taking about ecommerce product descriptions and ways to improve them.
We'll look at 5 tips that will help you to create more attractive and converting product descriptions.
1. Writing for your customer in their voice
2. Using power or sell words
3. Learn how to describe the benefits of your products features
4. Include a video to brighten things up
5. Using testimonials & reviews
During the podcast I mention a couple of public training events that I'm holding in June & July and you can find out more on my events page.
If you've enjoyed this podcast you can subscribe on iTunes, Stitcher or TuneIn and if you've got a moment I'd love a quick review.
Ask questions or catch up with me on Twitter or Facebook.
Thanks for listening.