Online SEO Training - Available Worldwide!
My online Search Engine Optimisation (SEO) Training is now available online in 4 x 1 hour or 2 x 2 hour sessions so its easy to fit into a busy week.
All the training is personally provided 1-2-1 using Skype.
You get exactly the same training as the in-house version and you also get access to all the resources, the only difference is that its online.
Topics Include:
Understanding Search Engines & What is SEO
Search Engine Optimisation Techniques
Making your website search engine friendly by researching keywords and phrases
Learn how to write fantastic content for your website
Links and link building – the right and wrong ways explained
Local SEO
Advanced SEO Techniques
Protecting Against Penalties
Measuring and tracking your visitors
Using Google's Webmaster Tools
How to use Twitter, facebook & YouTube to improve your rankings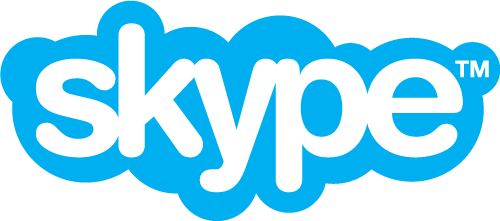 Online SEO Training £99
Price per person for all sessions.
Get in touch if you want group rates.
How The Online Training Works & Questions Answered
How does the training work technically? What software do I need?
All you need is an up to date version of Skype and a free Microsoft or Skype account.
Will I be able to see you and you see me?
You'll be able to see me via my webcam and if you have yours switched on I'll be able to see you.
Its not just me looking at you talking is it?
No! I'll share my computer screen with you so you can view my presentations and I can demonstrate techniques live on the Internet. We can also transfer files between each other if needed.
Why 4 x 1 or 2 x 2 hour sessions?
From experience I've found its better to provide online training in smaller chunks that can be digested easier. They also fit better into a busy schedule. After the sessions are up there's always a chance to take another half hour session free of charge to ask questions.
I'm in a different country and time zone to the UK. How does it work?
We can arrange mutually acceptable times to provide the training. I don't mind working early evenings or first thing in the morning.
Do I still get the 30 days email support after the training?
Yes! You'll also get access to my online SEO guide.
How do I pay and book some training?
That's easy. Just contact me and let me know you'd like to book some training and I'll email you an invoice which you can pay using debit/credit card or bank transfer. Once payment has been received we can then arrange the session dates & times and get going.

Online SEO Training Costs £99
Price is per person.
Get in touch if you want group rates.
Make A Booking
Call 0121 288 8863
(24 hour answerphone)
or fill in the form on the right.
Ask A Question Or Make A Booking