Ecommerce Product Description Writing Training. Birmingham, Manchester, Cardiff & In House

Learn how to write fantastic product descriptions for your online shop that convert and make your eCommerce store original and exciting.
You don't need to be a marketing expert to learn how to write great descriptions.
The training is provided with your online shop in mind and can be one to one or presented to small groups at your premises. This training usually lasts around 4 – 5 hours.
You'll learn the following during the training
Web Copywriting
Lots of advice on writing for the web including the mobile web.
Learn how to write for your target audience
We'll look at how to identify your ideal customer and write descriptions for them.
Creating an online persona
You'll create an online character which you can refer to when writing for your store.
Lean how to sell benefits not features
Find out how to write about the benefits of a product instead of just its features.
Using Power or Sell words
We'll talk about words and phrases that will help you convert better.
Product Search Engine Optimisation
Learn how to perform keyword research and write title & description tags that sell.
Advanced Search Engine Optimisation For Products
Making you aware of techniques like Product Schema, increasing page speed and a look at Advanced Mobile Pages (AMP). This section is not overly technical. The idea is to make you aware of certain techniques so you can instruct web developers to build them into your website.
The Mobile Product Page
Making sure your product page is 100% mobile friendly. Lots of advice that you can take to your developers.
I'll also show you lots of examples of bad, good and great product descriptions so you can learn from the best and worst.
What else do you get ?
Access to my free Online SEO & Marketing manual to keep and refer to after the training has finished
Lifetime email support in case you have more questions.

How is the training presented?
Its informal. I don't stand there with a power point presentation telling you stuff! Think of it as a big chat. I try to relate the information directly to your website and industry.
I can also present the material as a training seminar for small groups or organisations.

How long does it last?
The training usually lasts around 4 hours, sometimes a little less, sometimes more.
There's a fair bit to take in which is why you get to my online marketing manual to refer to and email support for asking any questions.

Where does the training take place?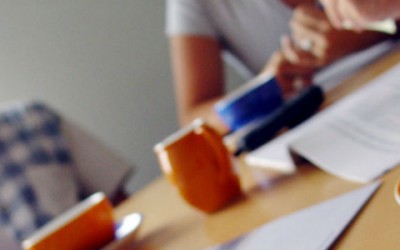 The web and SEO moves on all the time. This post was originally written in 2015 and updated in 2018 and 2019 to include some of the latest techniques. One of the most enjoyable parts of my job is training marketing departments and agencies. They tend to...
read more