Online Private Blogging Training for Business - Birmingham, London, Manchester, Cardiff & UK Wide
Start generating leads and sales from your blog.
Request A Quote
COVID-19:
All Blogging training can now be provided remotely online to any number of trainees whatever their location.
Ask me any questions
.
Sessions Last Around 4-5 Hours
Includes slides & downloads
1-2-1 & Group Tutor Led Training
Support & Online Follow Up Sessions If Needed
One of the best Blogging Training Courses for marketers, bloggers & website owners.
My Blogging Training is perfect for business bloggers or marketing execs and will teach you how to create a well written and successful blog and increase sales and leads.
I focus the training on writing great content, promoting that content and building a blogging strategy rather than the technical aspects of setting up a blog so we won't be talking about plugins or how to install software but you will learn huge amounts about the art of blogging and content marketing.
You'll learn the following during my Blogging training
Reasons & Benefits To Blog
We'll look at the reasons to blog and how it can benefit a business or personal brand.
Managing Expectations
Find out what to realistically expect from your blog and how to manage the highs and lows.
Creating an Editorial Calendar
Learn how to create a productive editorial calendar and never be stuck for ideas.
Writing & Editing Blog Posts
An in depth look at writing & editing blog posts. You'll learn lots of techniques and discover many writing tips.
Creating Titles For Your Blog Posts
Titles are vitally important and you'll learn what works and how to come up with great clickable titles.
SEO Your Blog Posts
Learn how to optimise your blog posts for the search engines including keyword research.
Dealing With Comments
How to combat spam and respond to positive and negative comments.
Growing Your Readership
Find out how to develop a community around your blog and promote it via social media.
Advanced Blogging & Social Media techniques plus connecting with influencers
Evergreen content explained and discover how to repurpose your content. Learn how to listen to social media to find new places to promote your blog & connect with industry influencers.
Tracking The Results Of Your Blog Posts
Once your blog posts are live you need to work out if they are generating leads and sales. Learn how to create tracking URLs and monitor the results using Google Analytics.
"We found the blogging training from Jon extremely useful. It helped build our confidence and we now know what we need to do to start blogging effectively. Jon is very knowledgeable on his subject and a really engaging presenter."
"The seminar, which was presented by SEO and e-commerce specialist Jon Tromans, started with the basics – firstly, to not in fact call your blog a blog…" – View the full article here (pdf)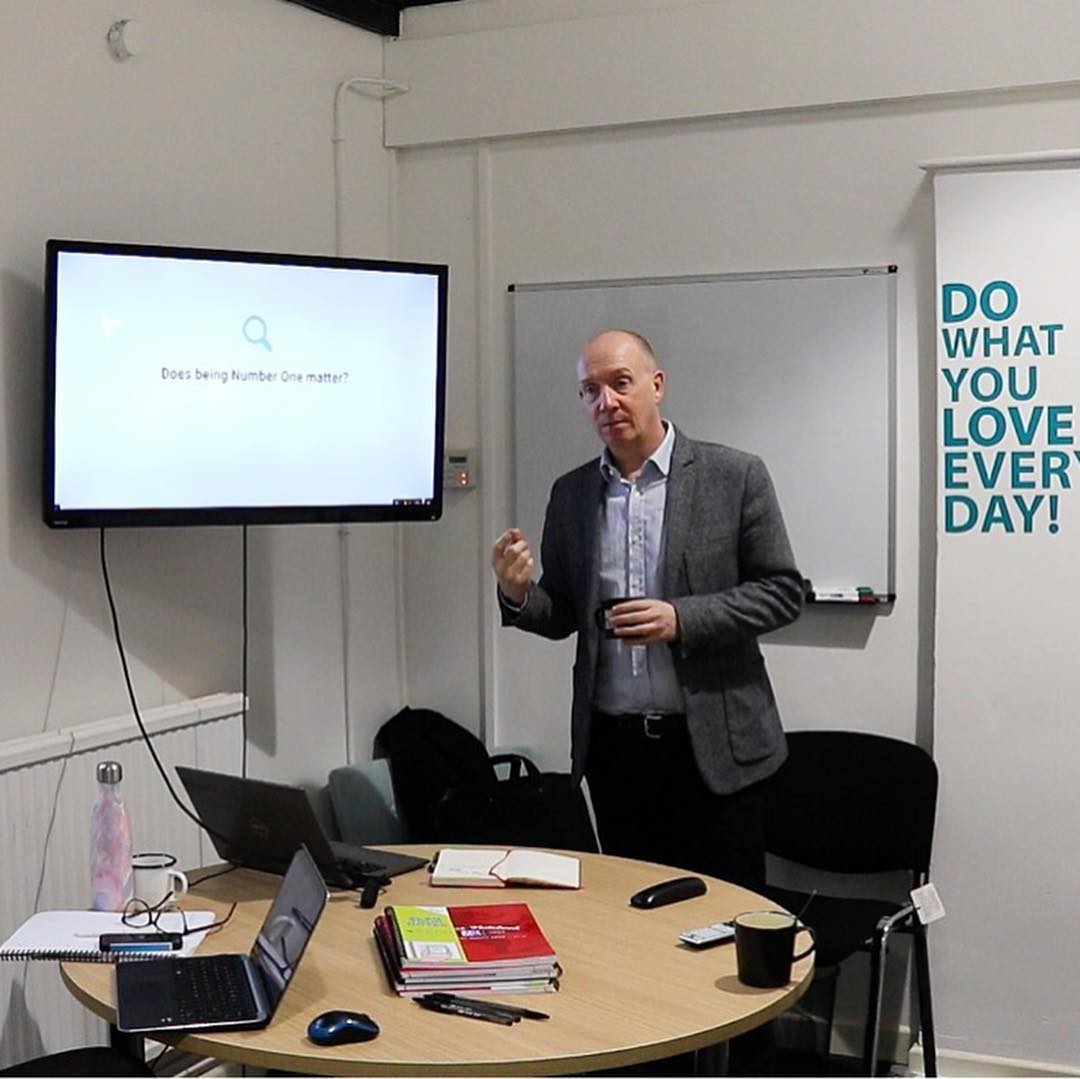 "We found the training really good, everything we wanted to know and more was covered as well as all questions being answered. The training was extremely helpful for us and we would all recommend your training to anyone looking for help. Thank You :-)"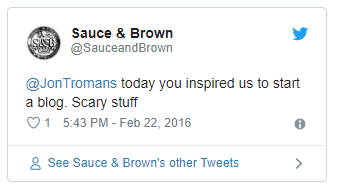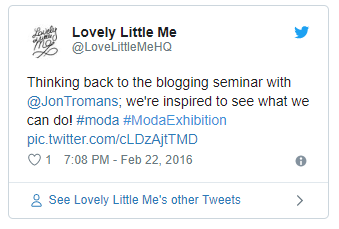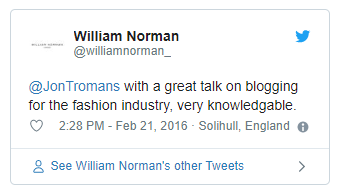 Training & Workshops Provided For