Google & Bing Webmaster Tools Set-Up Service
Google & Bing Web Master Tools contains an enormous amount of information to help you understand how your website is viewed by the search engines.
If you don't have the time to set it all up then I can do it for you and you'll be able to login and find lots of information about your site including:
– See the search words and phrases people use to find your website.
– View data about the lengths and make up of your title and descriptions tags.
– Find out if there are any file not found pages on your site.
– View all the links that point to your website.
– Lots and lots of data about the health and visibility of your site.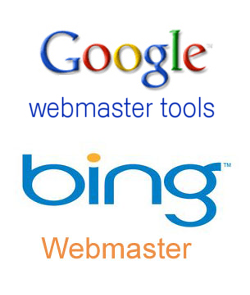 My Set Up Service Includes
Creation of a Google and Bing Webmaster Tools Account.
Verification of your website for both services.
Creating and submitting a sitemap xml file to both services.

£30 Per Site
To set up both services I'll need your Google and Bing login information & FTP login or access to your web hosting/CMS control panel. I will delete all passwords after the set up is completed.
How To Order
Just fill in the form below and I'll email you an invoice with a PayPal payment link within 24 hours.
Once payment is made I'll get the job done, usually within 24 hours.
Feel free to contact me with ANY questions.
Don't Be Shy. Get In Touch.
If you have any questions, call me, Skype me or email me and I will get back to you as soon as I can!