Press releases are the lifeblood of most magazines, blogs and newspapers. Journalists have no idea what's going on in your business unless you tell them, but its not quite as simple as just banging out 200 words on what you do and what you sell. You need to give the journos something that will save them time and give them a story. Here's a bunch of tips on writing a great press release which will also generate you some one way inbound links.
Stick to a format
All press releases should stick to the same format. A title, summary, body and footer. The title should be short and directly to the point. The summary should tell the reader exactly what the release is all about in no more than 100 words. The body of the press release should give them a good story and the footer should include all your contact information and website addresses.
Here's a template of what a standard press release should look like.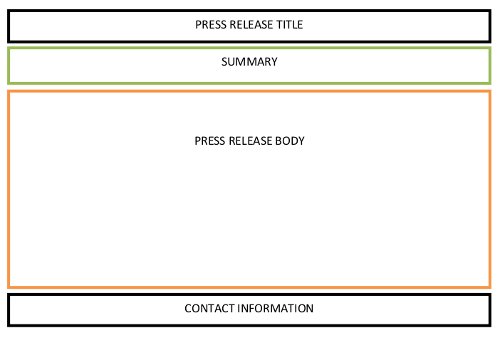 Writing Style
There's no real right or wrong way on styling your press release but remember that Journalists are over worked with lots of deadlines. Releases that are written from the journalist's point of view will stand a much better chance of being printed. Write your press release as if you are writing the article for publication yourself; make sure the journalist has virtually no work to do before it's printed.
Include quotes from yourself or other members of your business. If your release is around 1 A4 page in length then include 2 or 3 quotes and refer to yourself in the third person.
Eg. Jon Tromans said, "Most people who come to the seminars find out new and interesting ways to drive traffic to their website and sales to their business."
It might seem a little strange writing like this but it gives the publisher more to work with.
If possible try to create a topical press release. One of the blogs we run has recently been inundated with Summer press releases with companies trying to tie in their product with holidays and warmer weather. Look at seasons, special days, saints days, sporting events, this list is endless.
Press Release Length
Try to keep things to the point. Around 3/4 to 1 page of A4 text is enough to create a story in a newspaper or magazine. Make sure you're contact details are included in the footer so journos can ask you for more information.
Where to send your Press Release
Make a start with your local newspaper and parish/town magazine. Move onto National press, industry blogs and major magazines. Start creating a press list of contacts you can send PR's to. Over time you'll create your own press contact list that will be worth its weight in gold!
Also take a look at press release distribution services. Some offer free distribution but this is usually very basic. If you pay for professional distribution make sure your release is spot on – if not you could be wasting your money. I've attached a list of distribution services to this email.
* Companies I've used and have had success with.
Most local and national newspapers will publish their hard copy online and blogs are always after new content. If you get your press release published you can generate direct traffic, extra sales and also valuable direct one way links to your website.