In House Social Media Marketing Training UK Wide & In Birmingham, Manchester & Cardiff
1-2-1 or group training courses at your place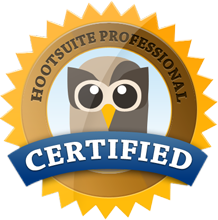 My Social Media Training will help you make social media work for your business. From what to post to analysing results this training will help you to find new clients, provide support and interact positively with existing and potential customers.
The training can be 1-2-1 or presented to small groups and will focus on selecting the right social media for your business, generating content for these services and using them effectively to create a vibrant community around your brand or products.
This training also includes an in-depth look at using Hootsuite, software that can help you manage multiple social media networks from one place.
Your customers are on social media, you need to be there too.
You'll learn the following during my Social Media training Course
Choosing the right social media platforms for your business
It's impossible to update them all so together we'll look at your business and decide which platforms are important.
Setting up your social media profile pages
Learn how to create a great profile. We can spend practical time building your profile pages.
Developing a social media attitude & brand personality
Create a solid strategy for the voice of your brand.
Creating a social media content calendar
Never be stuck for ideas & learn how to keep on top of your content through planning.
Creating, writing & editing social media posts
The best content wins! Find out how to write great engaging content. Learn editing tips and when to use hashtags.
Brand & Competitor Listening
A section devoted to advanced social media listening. What are people saying about you & your competitors.
Using Hootsuite Social Media management software 
An in depth look at how to use the various features of Hootsuite and learn to manage your social media efficiently.
Scheduling Your Social Media
How to schedule, what to schedule and more importantly, what not to schedule!
Customer service & social media
Make sure you don't miss questions & queries about your brand or products. Together we'll set up a customer service monitoring area using Hootsuite.
Creating a social media policy
We can work together to create a social media policy for your business.
Dealing with comments & negative posts
Learn how to respond to positive and negative comments about your brand or products.
Growing your followers 
Discover ways to increase your followers & engage influencers.
Avoiding mistakes
Learn about the pitfalls and mistakes that can be made using social media.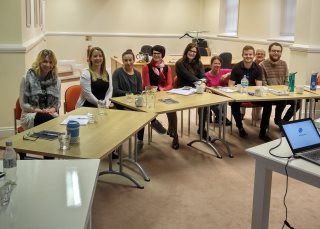 What else do you get ?
+ Lifetime access to my Online Marketing manual to refer to after the training has finished
+ 30 days email support in case you have more questions.
+ Certificate of Participation for you Continuing Professional Development (CPD) folder.
How is the training presented?
Its informal. I don't stand there with a power point presentation telling you stuff! I use plenty of real world social media examples. and we can work directly on your social media accounts and implement changes during the day. This training can be presented as 1-2-1 training or to small groups & organisations.
How long does it last?
The full session usually lasts around 4 hours, sometimes a little less, sometimes more. Add some time on for lunch & coffee breaks.
Where does the training take place?
I come to you and I cover pretty much all of the UK including London. I also have access to office locations in Birmingham, Manchester and Cardiff.
Training & Workshops Provided For

Latest Social Media Blog Posts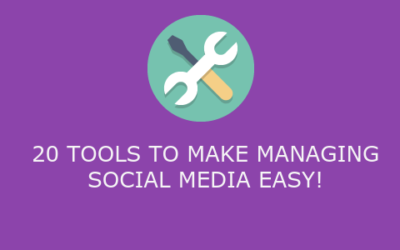 This post was updated in January 2018. I've removed a few applications that had closed down and added some new ones that I find myself using on a day to day basis. Running social media campaigns for your business or other peoples business can be a very time-consuming...
read more