Friendly & Professional Social Media Management
Let us take the strain & run your social media
Let me look after your social media.
With 10 years experience as a broadcaster and 17 years in digital media I can be the professional and friendly voice of your social media. Most of the posts will be created and posted by me but if anyone else creates content it goes through me first! Standards are important.
I'm also a Certified Hootsuite Professional and a Hootsuite  product ambassador in the UK and constantly update my social media education.
Communication is everything!
The most important part of outsourcing your Social Media is communication. I need to know what's happening with your business and you need access to me. I encourage all clients to inform me of anything that could be helpful for their social media so constant communication is required. I'll give you Skype, email & mobile contact information so we can keep in touch.
You'll be notified of any leads, questions or issues on social media quickly (usually the same day) and accounts are monitored during the weekends.
Engagement Included
All the packages below come with follower engagement. This is the time we spend communicating with your followers.
Engagement could be welcoming them as a new follower, helping them chase an order, directing them to pages on your website or just answering simple questions. This time is not used up when we create original posts… they are extra!
Take a look at the various plans below and get in touch if you have any questions.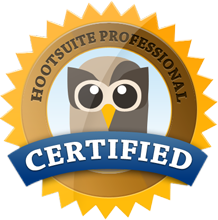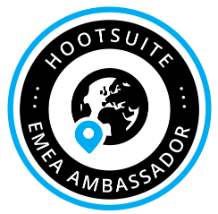 Twitter & Facebook Essentials
This package is designed to keep your presence on social media fresh and up to date. We monitor your brand name for comments and are there to answer your followers questions.
Ecommerce Essentials
Designed specifically for online stores this offers everything in the Twitter & Facebook Essentials package but with Pinterest included. You also get 10 more posts a week!
Business Plan
This package is designed for companies that want to take a more active role in social media. It comes with more posts and a lots of engagement hours per week.
Business Professional
If you want us to completely run your social media including on all your accounts then look no further. Unlimited posts and engagement included.
No contracts on any plans. Discount for 3 or 6 months terms.
ADD ONS AVAILABLE: Live tweeting of your events – Twitter competitions- Ask for pricing
*Broadcast messages are information posts like opening hours, cross promoting other social media accounts etc.
Terms: Once payment has been made we can arrange a discussion and create a social media strategy then start work.
You'll be invoiced for the following month 2 weeks before it expires and if payment is not received by the expiry date  work on your account will stop.
All payments are in advance via PayPal or bank transfer.
Don't Be Shy. Get In Touch.
If you'd like to book any of my services or just ask a question then get in touch.
Contact Me