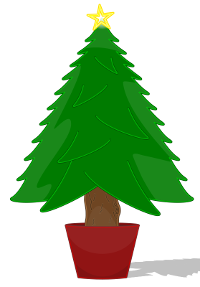 For me September has always been the month to start thinking about Christmas and If you own an online store its important to get your site in good shape for the big rush and start to plan your email and social media promotions.
Thinking of all the things that need to be done can be a little overwhelming which is why I've created a "Getting Your Website In Shape For Christmas" training day.
What do you get?
A SEO report on your online store worth £150
I'll take a good look through your website and analyse how the search engines view it and make a note of problems and issues. We can work through these during the training day.
The report will also look at the usability of the site and see if things can be improved to help generate better conversions.
Link Analysis Report
I will produce a report of all your inbound links and manually look for spammy or problematic links that could hurt your rankings. If links needs to be removed I'll teach you how to do it.

An SEO Action Plan
All the problems and issues discovered in the report will be put together into an action plan so you can work with your web designers and developers to put things right.
SEO Training
Learn the basics of SEO and how to create fantastic title and description tags and do useful keyword research. A lot of the time is spent learning about how to write good quality web content.
Link Building
Learn how to build links to your website the safe way and avoid Google Penguin penalties.

Writing Product Descriptions
Learn how to create interesting, exciting and converting product descriptions for your online store.
Social Media & Blogging For Xmas
Find out ways to utilise social media and your blog to help promote products over the Christmas period.
Using Your Email List
Tips, ideas and advice on how to create email newsletters that don't just end up in the trash.
Lots of extras
After the training you'll have get a copy of my 90 page SEO Reference manual, SEO resources and 30 days email support.

Dates, Locations & Cost
Xmas SEO training is run to suit you during September, October & first week of November.
Let me know a couple dates and I'll check availability.
Location
Offices in Central Birmingham, Manchester & Solihull.
Training also available at your place.
Cost
£350 at one of my offices.
Same cost at your place in Central London.
Contact me for a fixed price at other locations.
Get in touch and ask a question.
Telephone 0121 288 8863 or email me via my contact page.