Online Digital Marketing Training
Pick your own subjects. Choose your own time.
My Online Digital Marketing Training offers the same learning as my in-house training but the sessions are delivered via Skype. Choices include SEO, Blogging, Social Media, Hootsuite or Product Writing training all provided in the luxury of your own office at a very affordable price.
All the training is personally provided on a 1 2 1 basis using Skype or Google Hangouts. Simple!
On top of the training you also get 30 days email support so you can ask questions after the sessions.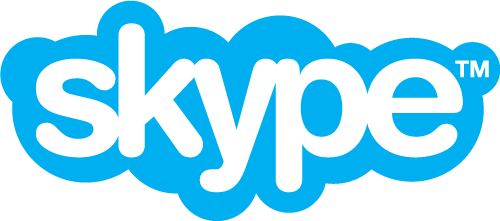 Online Training Topics & Prices
Modern SEO 101 – Basic Training
MOST POPULAR
Get a solid grounding in 'Modern SEO'. We'll spend time looking at all aspects of your on page SEO referring to your website as we go along. This training session will give you an understanding on how to create a search engine and user friendly website. We'll talk about titles, descriptions & tags, images, writing web content and discuss what the search engines want to see from your website. I'll also add in some advanced SEO techniques to help you even further.
Duration: 2 hours – can be split into 2 sessions.
Cost: £75
Titles, Descriptions & Tags
This is a one hour training session that will help you to understand why the title, description and other tags are important. I'll teach you to create fantastic Titles & Descriptions for your website or online store. There's a lot of focus on how to write the tags so that your users will click on them and the search engines will rank them.
Duration: 1 hour
Cost: £40
Writing For The Web
MOST POPULAR
Learn how to write better content for the web. We'll discuss how online content differs from physical content and how people interact with web pages. You'll walk away with techniques to make your website more user friendly. This session also includes a section on how to SEO your content and do some basic keyword research.
Duration: 2 hours – can be split into 2 sessions.
Cost: £75
Product Writing Training
POPULAR
I'll teach you how to create converting and exciting product descriptions for your online store. We'll look at lots of examples and you'll learn how to write for your target customer. I'll also teach you how to sell the benefits of your products. You'll also receive some product SEO training to help the search engines along.
Duration: 2 hours – can be split into 2 sessions.
Cost: £75
Social Media Training For Business
MOST POPULAR
Learn how to make social media work for your business. This training is an online version of my in-house session and looks at many aspects of social media including creating posts, scheduling, monitoring your brand & competitors and much more. See all the topics here.
Duration: 3 hours
Cost: £99 – can be split into 2 sessions.
Using Hootsuite To Manage Social Media
POPULAR
Manage different social media platforms in one place. You'll learn about setting up streams, creating localised search streams and there's a big section on scheduling. The aim of the training is to help to put in place a system that will save you time.
Duration: 2 hours
Cost: £75
Blogging Training
Learn how to become a better blogger. Discover ways to keep the ideas following without it taking up too much time. This is an online version of my in-house Blogging Training and includes all the topics found here. Get in touch if you're interested in talking this training online via Skype.
Duration: 3 hours – can be split into 2 sessions.
Cost: £99
How The Online Training Works
How does the training work technically? What software do I need?
The online training is provided through Skype or Google Hangouts, the choice is yours. For Skype you'll need the latest software installed and that's it. For Google Hangouts an up to date version of the Google Chrome is required. You'll also need a Google or Gmail account to login.
Will I be able to see you and you see me?
You'll be able to see me via my webcam and if you have yours switched on I'll be able to see you.
Its not just me looking at you talking is it?
No! I'll share my computer screen with you so you can view my presentations and I can demonstrate techniques live on the Internet. We can also transfer files between each other if needed.
I'm in a different country and time zone to the UK. How does it work?
We can arrange mutually acceptable times to provide the training. I don't mind working early evenings or first thing in the morning.
Do I get any email support after the training?
Yes! Fire away with any questions after the training. 30 days email support is standard with all my training.
Do I get access to your online training guide?
Yes! Everyone I train has lifetime access to my online training materials that are updated on a regular basis.
How do I pay and book some training?
That's easy. Just contact me and let me know you'd like to book some training and I'll email you an invoice which you can pay by debit/credit card or bank transfer. Once payment has been received we can then arrange dates and times.