Hootsuite Training In Birmingham, Manchester, Cardiff & In House
Professional training for individuals & groups UK wide
"Discover the benefits of using Hootsuite to manage your social media.
Never miss conversations & build relationships."
Hootsuite is online software that can help you manage multiple social media platforms in one place. It arrives as a free or paid version and my training focuses on the features included in both versions so you get a solid understanding on how the software can benefit you.
The goal of my Hootsuite training is to teach you the skills for using the software in real situations like offering customer support, monitoring your brand and building relationships. Even if you already use Hootsuite this training is ideal for honing your skills and understanding some of the more advanced functions. I try to add context to the features so you can see how they can help your business.
The training also includes a section on the Hootsuite mobile app and how to set up the notifications so you're not bombarded and we'll also talk about how to share items from other apps to Hootsuite.
On top of the training you'll also be discovering some new techniques on how to manage your social media a lot better and learn how to offer customer support and never miss customer questions.
The training lasts between 4 & 5 hours, can be provided 1:2:1 or to groups and is very hands on so you'll need a live Internet connection, a Hootsuite account and at least one Social Media profile like Twitter, Facebook or LinkedIn.
I use Hootsuite on a daily basis to manage by own (and clients) social media and I'm a current Hootsuite Certified Professional and voluntary European product Ambassador.
Get in touch with any questions or to book some training. View the topics included in the training below.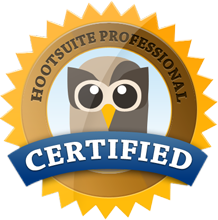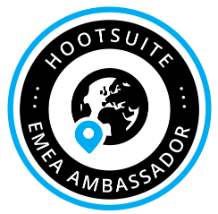 You'll learn the following during my Hootsuite training day
Adding your social media platforms to Hootsuite
Learn how to add various social media platforms to Hootsuite & make managing social media a breeze!
The Hootsuite Dashboard
A look at the main dashboard. Understand what streams & tabs are, find out how to use them & best organise them.
Setting up a brand listening tab
Monitor all your social media in one place. Learn how to reply from the dashboard.
Advanced social media listening & Competitor Monitoring
Create a listening tab for finding new leads and learn how to monitor your competitors via social media.
Managing Customer Support on Hootsuite
Never miss your customers questions. Discover how to offer customer support via social media.
Scheduling your Social Media
Learn how to schedule your social media posts using the dashboard, publisher calendar & bulk upload feature. Includes sample spreadsheets.
Training & Workshops Provided For