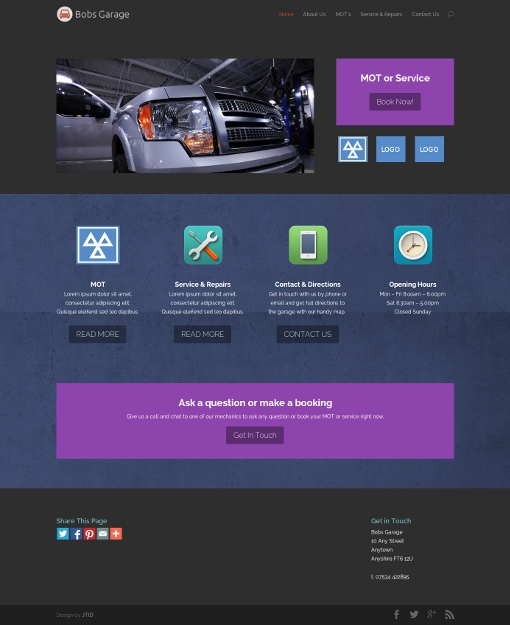 Garage/Workshop Website Design Package
An affordable website designed especially for the small garage or workshop. Read more below…

Works On Mobile Phones & Tablets

Customised By Hand Just For You

Comes With Domain Name & Email

Affordable & Hassle Free. We Do The Work
Designed to complement my Garage Management Application this simple but good look website package is perfect for the small garage and workshop and will let your customers have all your information at hand 24 hours a day.
Take a look at the demo version of the site as this is what you'll get only with your logo, images and text. If you don't like the colours we can change them and if you need extra pages in the future then get in touch and I'll sort it out.
Here's what you get:
5 page website designed with your logo, images and colours.
Separate page for MOTs, Servicing & Repairs, About & Contact.
Update your own web pages from the admin section or get me to do it.
.co.uk domain name if needed.
Email address with 2GB storage.
12 months website hosting if needed – I can use your web host if you want.
Hosting is just £99 per year after the first 12 months
No call centres! You talk to Jon
The cost for all this is £225 and this includes 12 months web hosting.
After the 12 months is up its just another £99 per year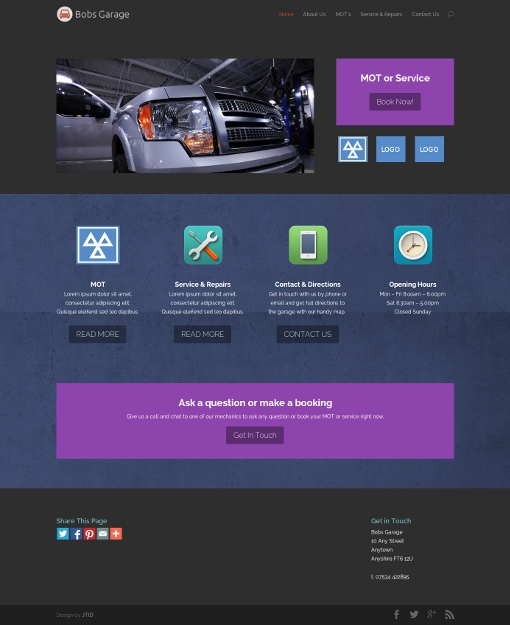 Don't Be Shy. Get In Touch.
If you have any questions, call me, Skype me or email me and I will get back to you as soon as I can!