Digital Marketing Training Events
Shropshire, Herefordshire & West Midlands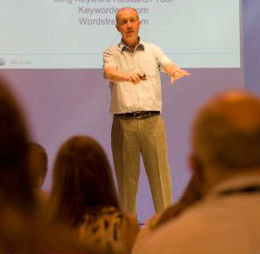 From time to time I hold online webinars and Digital Marketing training events around Shropshire, Herefordshire and the West Midlands. The sessions usually look at specific topics, offer practical advice and are very affordable.
Professional training can be expensive so these events are designed make sure smaller companies and individuals can take advantage new digital marketing skills at a low price.
Popular topics include Social Media Skills, SEO Basics and business blogging. All the events includes question and answer sessions, free downloads and short networking sessions.
Don't Be Shy. Get In Touch.
If you have any questions, call me, Skype me or email me and I will get back to you as soon as I can!
Contact Me