Public Digital Marketing Training Sessions & Events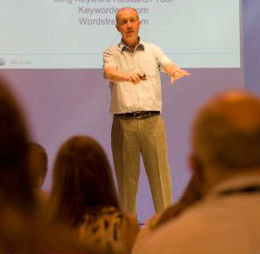 From time to time I appear at Digital Marketing training sessions and events around in the UK. The sessions usually have limited places and fill quickly so pick a date from the list below and book a place on a course near you.
Topics include Search Engine Optimisation, Blogging, Email Marketing, Content Writing and Social Media.
My public sessions include the same course material as the private ones and are restricted to small groups.
Watch out for dates in arriving in 2018.