Digital Marketing Consultant
In-house, online or at Offices in Birmingham, Manchester or Cardiff.
Solving problems and helping you achieve goals is the aim of my consultancy services with the focus on Search engine optimisation (SEO), Web Content, Website Usability, Blogging and Social Media.
The consultancy can be a mixture of online/face to face meetings, written reports or in-house/Skype training. I'm also happy to work with your team to accomplish great results.
My consultancy services are available in 1 hour, half day or full day segments and I'm quite happy to visit you on site.
Have a look below at the various work I've provided in the past and let me know if you have any questions.
The first step for us to begin working together is a chat on the phone or Skype. Initial chats are always free.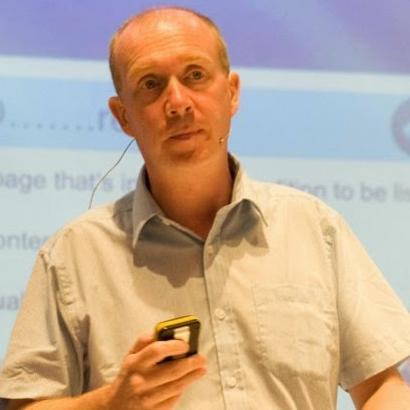 Web Design, SEO & Usability Consultant
I've been creating websites for nearly 20 years and can help you on a consultancy basis with your existing website or new build/ re-design.
I don't provide the actual design but I can work with you and your developers to make sure the final goal is a top quality website that's in a fit state for the search engines and extremely user friendly.
Examples of consultancy work I've provided:
Creating action plans for website re-designs to make sure usability is spot on and all the technical aspects of SEO are in place.
Providing SEO, design and usability reports on existing websites and talking through improvements with you and your development team.
Sitting in with you and your developers when planning a new website to make sure all boxes are ticked and you end up with a top quality website that's ready to drive sales or leads. This can be in person or via Skype.
Ad Hoc consultancy via Skype to answer questions and give opinion on current websites or ones in development.
Identifying and solving website problems that relate to design, SEO or usability.
Blog Consultant
Your blog can be a powerful tool for driving sales, leads and communicating with existing and future customers.
My blogging consultancy service will help you to create a blog that works for your business but doesn't take up too much of your time.
Examples of consultancy work I've provided:
A full review and report on your blog identifying any issues and creating action plans to put things right.
Working with you on the creation of a new blog to make sure a strategy is in place to keep the posts flowing and all the technical & SEO aspects are in place.
Solving any specific issues relating to your blog including Skype sessions and training.
Putting in place advanced blogging techniques to help take a successful blog to the next level.
Ad-hoc consultancy and training to help overcome specific issues with writing posts, creating images or using WordPress.
Social Media Consultant
With so many platforms and a finite amount of time it's good to have someone on hand to answer questions and offer help on creating your social media strategy.
Examples of consultancy work I've provided:
Creating a brand and competitor monitoring strategy mixed in with some online Skype training.
Analysing and offering improvements on existing social media profiles and brand attitude.
Helping to put in place scheduling systems for campaign planning and saving time.
Putting in place strategies for events and product launches including on-site work during trade shows and business events.
Helping you Implement Hootsuite for managing and control your social media, including on-site or Skype training.
Get In Touch
Fill in the short form on the right letting me know what you would like help with. I'll get back to you as quickly as possible.
You can always call me on 0121 288 8863 and if I don't answer leave a message and I'll call you back.
You can also get in touch via my Skype user name jontromans but send me a quick message to let me know why you want to connect.
Where do you want to work?
I can come to you or you to me. If I come to you I cover the whole of the UK including London.
If you come to me I have office locations in Birmingham, Cardiff and Manchester.
Ask A Question
[ninja_forms_display_form id=30]
Training & Workshops Provided For