A Blogging & WordPress Masterclass For Business
12th October 2016 at Hereford Cider Museum
Take your WordPress Blog to the next level and discover how blogging can help you find new business, encourage existing customers to buy again and increase traffic to your website.
Who is the training for?
Anyone who already runs a WordPress Blog for their business.
From the small one person company to marketing departments of SME's this training is designed to help you discover ways to improve your WordPress and Blogging skills and put a plan in place that will save you time and make your blogging more consistent.
You'll take away solid, practical WordPress & Blogging advice and downloads will be available at the end of the day, and if that's not enough there's 30 days of email support for any questions or queries after the event.
The Location
The training takes place at the amazing Hereford Cider Museum which is pretty much in the centre of Hereford and easy to get to via car and public transport.
The postcode for your Sat Nav is HR4 0EF. You can also plan your route using Google Maps.
There is plenty of free parking on site, the centre is fully accessible and free WiFi is available.
The training also includes tea & coffee plus a light lunch consisting of sandwiches but feel free to bring your own packed lunch.
If you want to take a break during lunch feel free to wander round the museum as all delegates get free entry.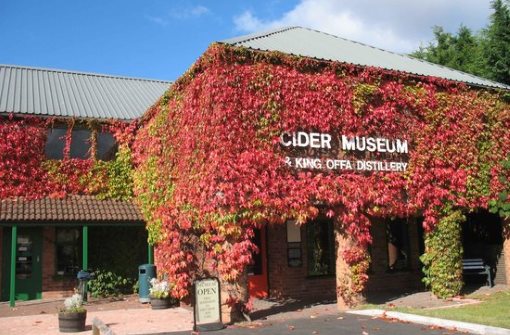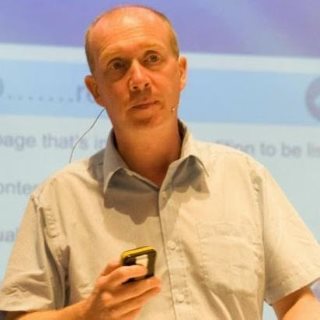 Jon Tromans
Digital Marketing Trainer
After spending 10 years as a broadcaster Jon moved into the world of Digital Marketing almost 20 years ago and has provided training for many SME's and global enterprises including  Capita, NS&I, Wolverhampton City Council and The University of Manchester.
Over the years he has created, maintained and sold blogs and spoken about blogging at International business events.
Jon's training style is motivating and easy to understand and he thrives on questions and debate.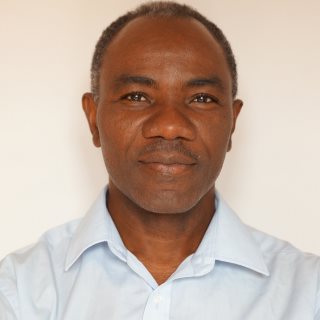 Temi Odurinde
Wordpress & IT Trainer
Temi created his first self-hosted WordPress blog in 2001. Ever since, he has been blogging and helping others blog on the WordPress platform effectively.
He started his ICT career as a network systems engineer, in 1999, he attained MCSE (Microsoft Certified Systems Engineer), a highly sought after industry standard certification for systems engineers.
He worked with a number of blue chip companies in South East England, including working as a technical trainer for the then largest online training provider in the world; KnowledgePool.
As well as his numerous IT technical certifications, Temi has a BSc in Computing and Psychology and a Masters in Sustainable Development.
Morning Session
Arrive at 10.15 for a 10.30 start
Tea/coffee and shortbread on arrival.
Reasons & Benefits
Why should you blog for your business? Discover how blogging can benefit your business.
Managing Expectations
Blogging can be a lonely process, especially if you're not initially getting the amount of readers you want so we'll talk about what to expect and why its important to persevere.
Creating an Editorial Calendar
Never ever be stuck for an idea. Lean how to create a content calendar and keep your blogging organised.
Writing & Editing Blog Posts
We'll take an in-depth look at writing blog posts. Learn about writing for the web and how to create great images without photoshop skills!
Creating Titles For Your Blog Posts
The title of your blog post is almost as important as the post itself. Learn why and how to create great titles.
Afternoon Session
Lunch 12.30 until 1.15
A light lunch of sandwiches will be provided on the day but feel free to bring your own packed lunch.
SEO Your Blog Posts
Learn how to optimise your blog posts for the search engines. We'll do some keyword research and help you understand the basics of SEO.
Dealing With Comments
Discover more about blog comments and how to deal with the good and the bad.
Growing Your Readership
Find new ways to increase your readers and get them coming back for more!
Tools of the trade
Learn about free online tools that can help you make blogging a LOT easier.
Finish at 3.30pm
The Price & How To Book
The cost for the day is £70 per person.
I've tried to keep booking as simple as possible so just click the button below and choose how many tickets you want. Payments are by credit/debit card and processed by Stripe but please let me know if you want to pay by bank transfer or need an invoice.
Terms of Booking
A booking will only be classed as confirmed once payment has been received.
Cancellation: Payment will be returned in full if a booking is cancelled up to 48 hours before the date of the event.
We found the training from Jon extremely useful. It helped build our confidence and we now know what we need to do. Jon is very knowledgeable on his subject and a really engaging presenter.
Layton Quinton
Jon provided an excellent course on web marketing. Everything I needed to know was covered in depth with great knowledge & experience. The results were astonishing & he therefore has my recommendations.
Dean Jones